Cases where the EOS 5D's exposure system works well
Reviewing some of my gripes on this site, I realised readers might get the impression there was nothing right with the Canon EOS 5D. Far from it. I am generally very pleased with the camera. I show below some sunsets and night scenes I have taken recently, which I think came out well. In all cases I left the camera in its "evaluative" exposure mode and did not need to adjust the exposure chosen by the camera.
I am sure that, if I had been using my old Canon F1, I would have had to think long and hard about the correct exposure for these shots—and I would probably have bracketed them for safety.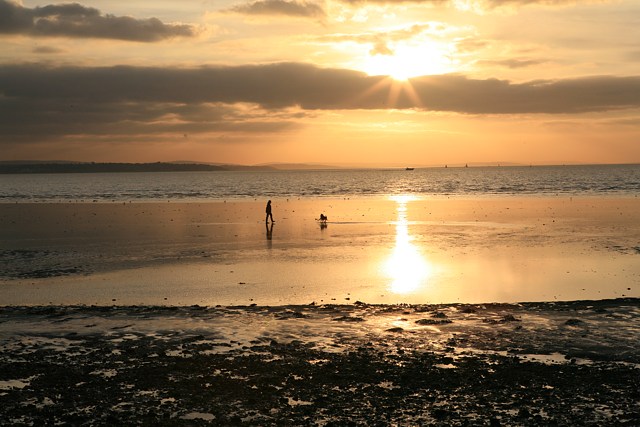 (This sunset is actually over-exposed, in that the highlights are blown out, but that is necessary to convey the blaze of gold that I actually experienced there.)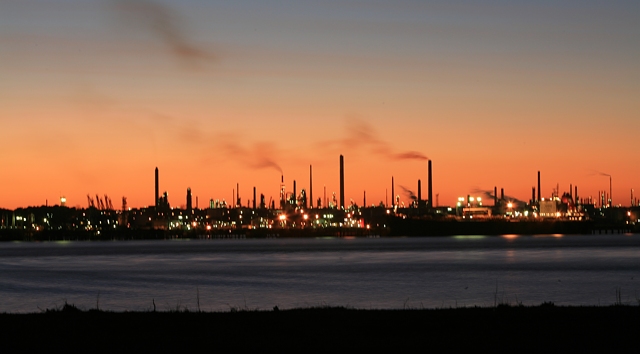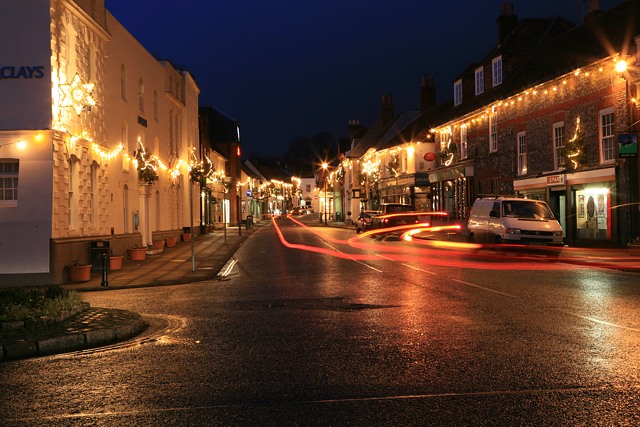 Peter Facey, Winchester, England
20051227