Chain Home RDF station, Rye
A World War II Chain Home RDF station was situated in square TQ9522, about 5 Km ENE of the town of Rye in East Susssex. Some time in 1983, I went to explore it. By that time it was derelict and all the wooden receiver and steel transmitter towers had been removed. But the basic layout of the site was intact and it seemed that little had been done to clear up the site. It was simply being used to graze sheep. Surprisingly today, 32 years later, the site is little changed, to judge from 2015 Google aerial imagery. In terms of layout, this must be one of the best preserved CH stations, particularly as the Buried Reserves are untouched.
Rather belatedly, in 2015, I have put up here the photos I took then. Lower resolution versions of some of them have been available since 2007 on the geograph web site.
An annotated aerial view of the site is shown below. This is deliberately fairly high-resolution and you will probably need to use your browser's scroll bars to explore it. Alternatively, you can set your browser's zoom to 50% to see the whole of it. You can click on the camera icons to see individual pictures.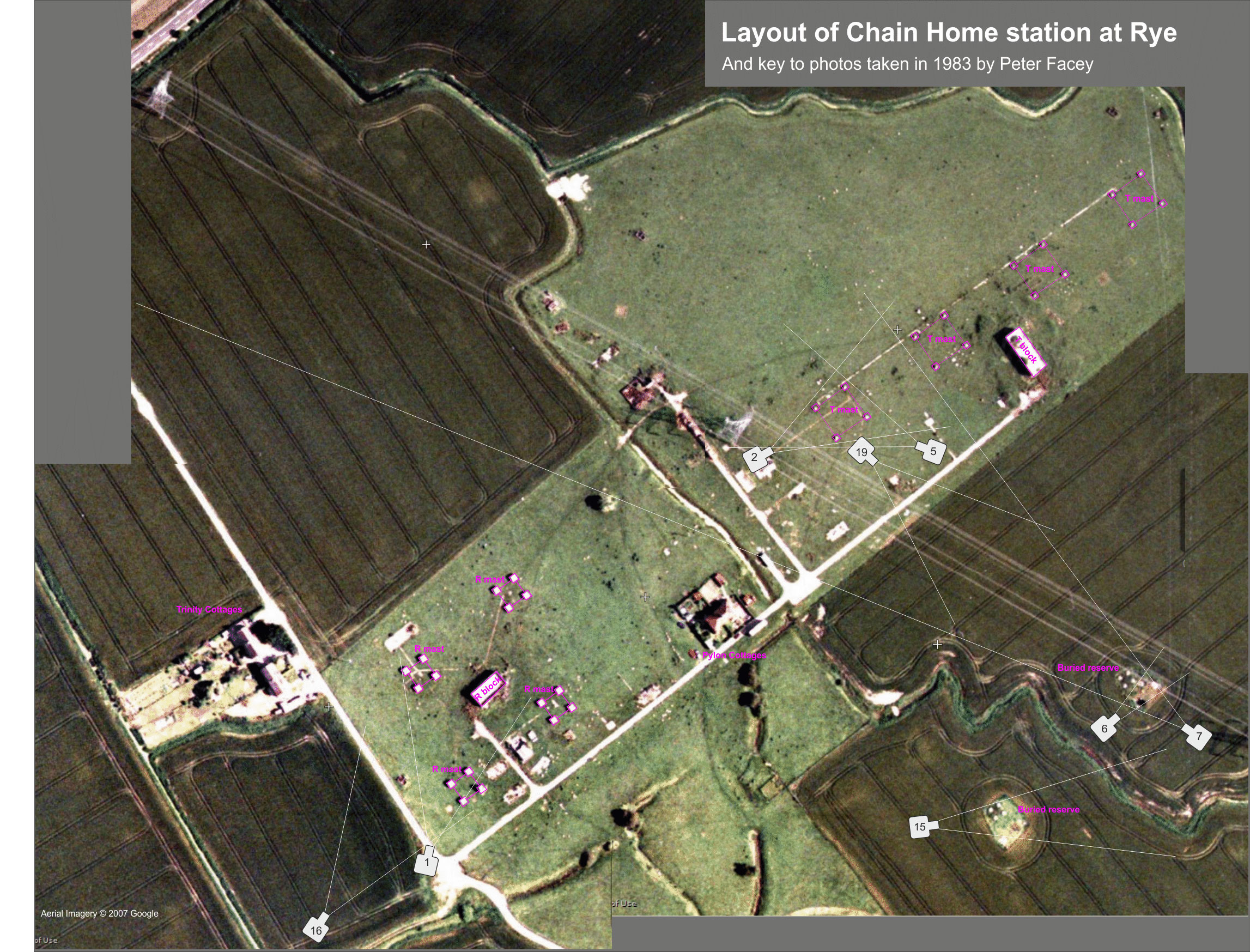 The site in 1940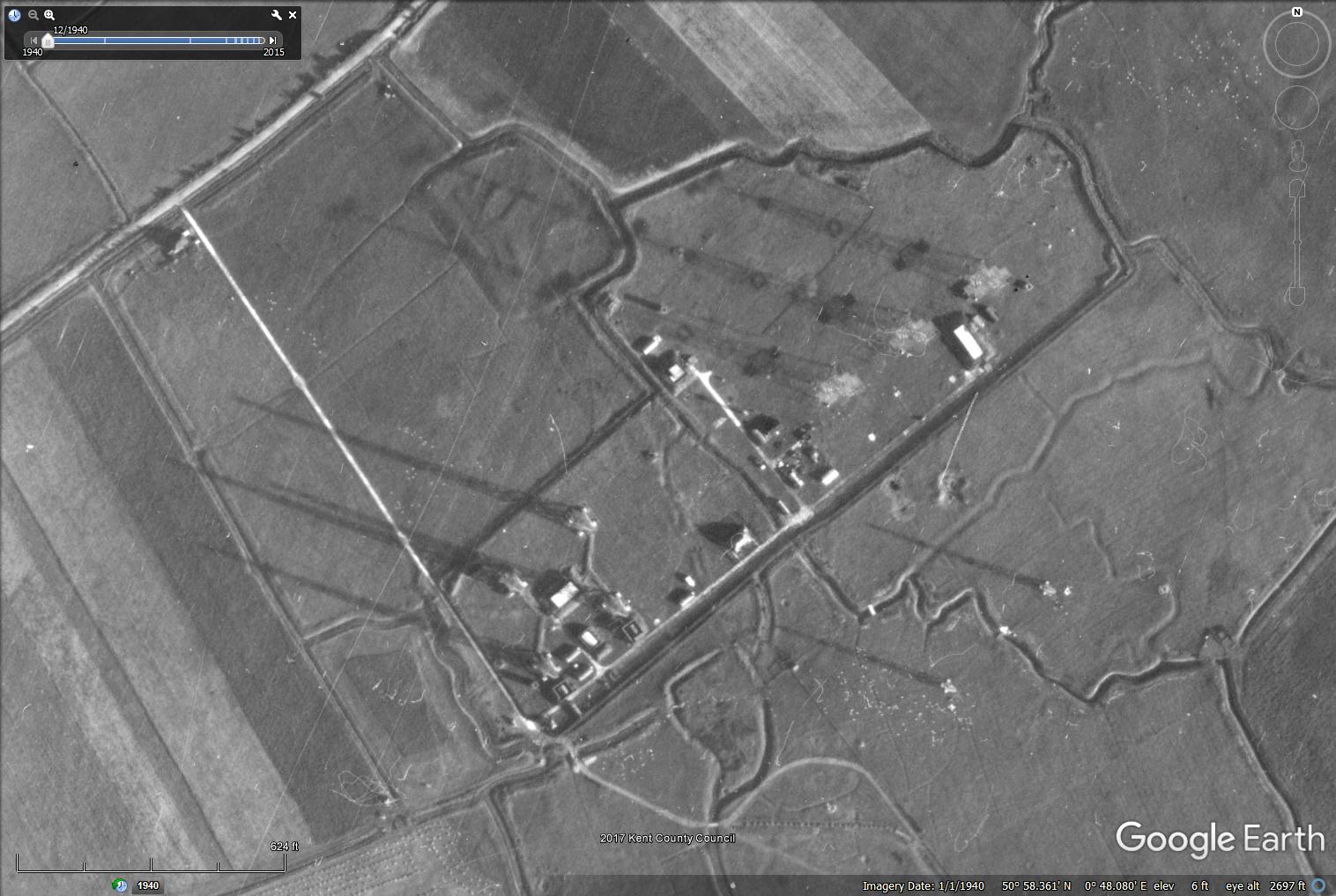 More info
Peter Facey, Winchester, England
20170614 Corrected for more demanding Chrome browser; added KCC 1940 image
20151017 originated